Swingfinity
A quiet little space travel with your buddies when.. OH NO! Asteroids! Gotta save us all! But how? With rope and a magnet of course! After looping the rope around your waist, you head out to face the dangerous space! Swingifinity is a cart-miner inspired game where the goal is to match the asteroids and survive the wave. By flinging the asteroids at the matching asteroids, asteroids get destroyed and total score gets increased.
Spacy Kits 2048
In a world where space is limited the brave kittennauts are looking for a new home. They have found a planet that would be a magnificent place to call home but unfortunately there isn't enough space for everyone. Sacrifices must be made, which means the kittens need to merge or die ... Save as much kittens as possible before they meet their dark fate. Merge together kittens with the same number and don't let all the spaces of the planet fill with kittens.
Try on android
Previous Games
Volantibus has developed a lot more games in previous years.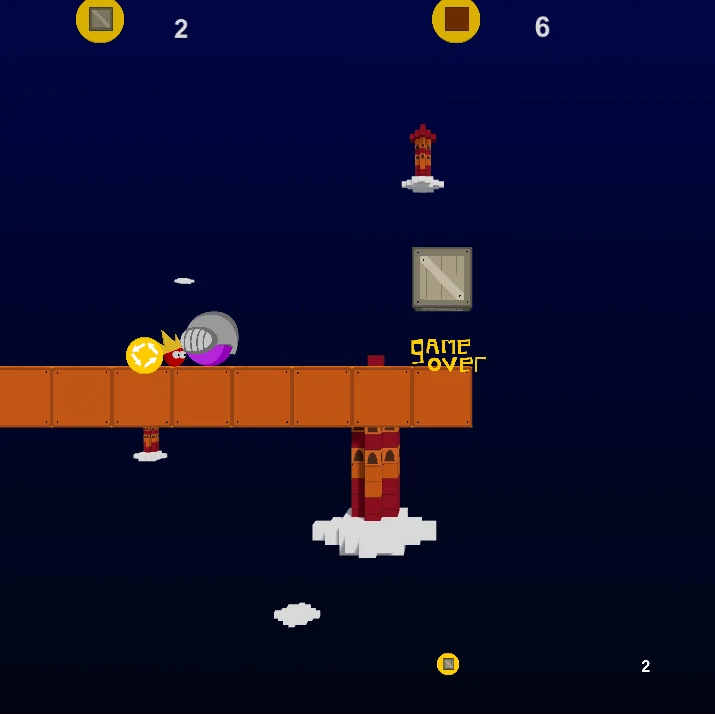 Roady Royal
You are a king but you don't have any roads to walk on. In order to survive you must create your own road using blocks. Unfortunately you don't have many blocks but there are boxes that you can collect in order to get new blocks. So collect rocks and be careful not to fall down and also don't let enemy soldiers kill you. Good luck!
Slingventure
In the world where legs do not exist, one must find a way to move. Fortunately, in "Slingventure" slingshot technologies are so advanced that they replace legs entirely. You have the chance to move around by taking advantage of the forces of gravity. However, you must be careful because many crashes can happen if one is bouncing around.
Unfledged
A bird that can't fly must find a different way to move in the sky. Luckily the main character of "Unfledged" found a way to move around by building a way. Start collecting boxes and build your way in the sky. Also be careful because zombies can fly now.
Games from the past
Volantibus has worked on different projects from regular development and also from the game jams. Check out the game section to get a sight on what we have worked on.
Jam section
Regular section